Welcome from our chief executive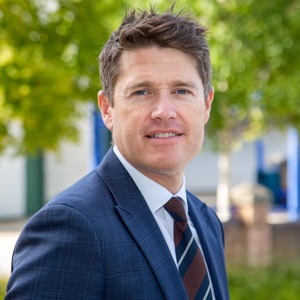 At Dixons, we are committed to making a difference where it matters most. Our unapologetically ambitious mission is only achievable with the right people on our team.
That's why 'putting talent first' is one of our strategic anchors. We are committed to providing unparalleled support for our staff so that we can add value in our roles, free from bureaucracy and afforded the best training to grow professionally.
Our staff are proud to work here and do amazing and meaningful work. So, it was no surprise that, in our most recent trust-wide survey, colleagues reported that they feel confident being part of Dixons is beneficial – well above the national benchmark.
As a team, we work to live up to our highest values and ideals, knowing that we're not always going to achieve them perfectly, but we keep trying to get better every day, rooted in sincere, kindness-centred candour.
Ultimately, I want Dixons to be the employer of choice for our sector and as we expand – with the aim of educating 20,000 children by 2025 – we are excited to welcome new talent, on both the teaching and associate side, into Team Dixons.
We know that if we can achieve work-life harmony and high levels of engagement for our people, then we can continue to transform educational outcomes for children in the North of England who are most adversely affected by social and educational disadvantage.
.
Luke Sparkes
Chief Executive